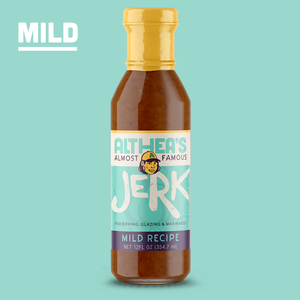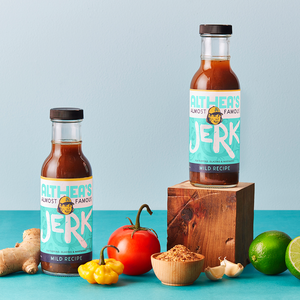 Ain't a thing on this earth that's more sweeter, spicier, or more savory. You always know it's there (and you definitely know when it's not). It's the flavor that makes a home cooked meal so special, and what makes our JERK so unforgettable.
12oz bottle

For dipping, glazing & marinades 

Mild recipe
This sauce is REALLY good. It's rich with distinct flavors and still versatile enough to be used in a variety of ways.
Nick
This sauce is so good, it can make dirt delicious!
NINI
I love both flavors. We use this jerk sauce on everything and it was a big hit at a recent BBQ.
Jennifer